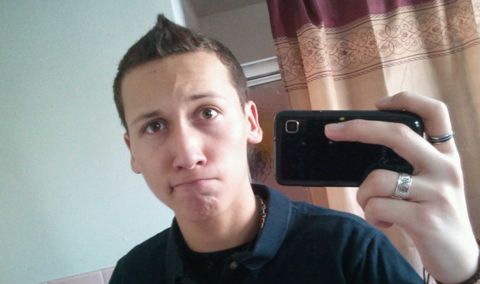 We've got another American Idol Top 40 finalist for you according to the Season 12 spoilers. Devin Velez is an 18-year old singer out of Chicago, IL who appears to have landed his big chance to join American Idol 2013 after winning a "Dream Ticket" at the American Idol Experience at the Disney Hollywood Studios.
Velez secured his official Idol audition back in August 2011 according to Twitter and Facebook account postings, but it wasn't until sometime around June 2012 that he entered in to the new season process of trying out. Devin posted on Twitter June 5th that his big audition was coming up and again on June 15th that he had registered. Considering he's located in Chicago I'd assume he waited for the mid-July audition there in his hometown. Devin also posted on Facebook on Saturday that he "Can't wait to watch this season [of American Idol]".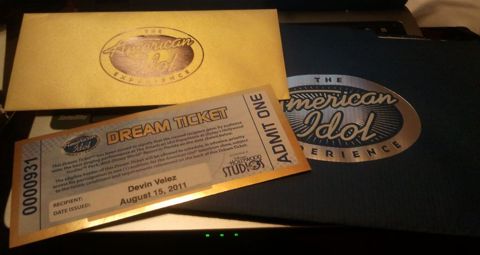 When he's not working at Applebee's (he puts a lot of photos on his Twitter account) he likes getting out there and singing for an audience. Here are three performances that were posted on YouTube though he doesn't seem to have his own channel. A woman claiming to be his aunt, Deborah Rosa, posted one video back in July 2012, right around his audition, and even put ads on it. Watch the videos below and see if you think Devin Velez has what it takes to win American Idol this year.
Video – Devin Velez performs "From This Moment On"

Video – Devin Velez performs "Let It Rain"

Video – Devin Velez performs "How He Loves Us"