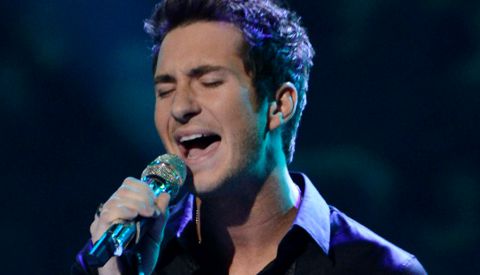 I never really expected Paul Jolley to go far on American Idol 2013 but clearly he's becoming a hit with the fans. Currently sitting at the top of our poll, Paul is looking like a lock for the Top 10 rounds starting next week back in Hollywood.
During Wednesday night's Top 10 Guys performance show Paul Jolley opted against a meltdown and instead he impressed the judges and his fans with "Just A Fool."
From the way the performances are sorting out, Paul could be the only close resemblance to a WGWG left in the race next week (he doesn't play guitar too, does he?) which means a lot of pressure rides on him to disrupt production and keep that curse streak alive.
Watch Paul Jolley perform "Just A Fool" on American Idol 2013: