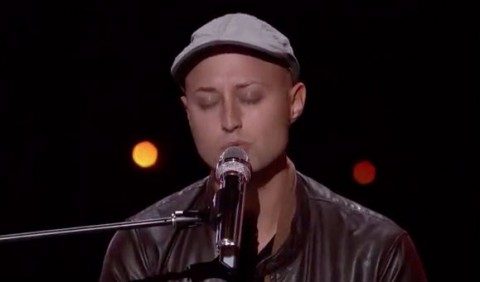 American Idol 2013 Hollywood Week so far has been a little weird. People have been dropping lyrics, favorites are falling out of the contest and no one has passed out or thrown up on stage. Something just isn't right this season.
But the biggest oddity, is the lack of good performances. I don't know if this splitting the guys and girls up thing is a way to make the guys look bad and the girls shine (as producers push for a female winner) or what.
But there were a few decent stand-outs during the guys segment of American Idol 2013 Hollywood Week.
Devin Velez with "What a Wonderful World." Devin continues to wow the judges and audiences during the audition process and did so again last week with his version of "What a Wonderful World." Does Devin have what it takes to be the next American Idol? Hear his Hollywood Week audition again below:
Nick Boddington with "Stars." One of the best performances of the guys round of Hollywood Week was Nick Boddington. Nick was put through to the next round after his smooth rendition of "Stars" which he played along to on the keyboard. Checkout his performance again below:
The Matheads, Mathenee Treco, Gabe Brown, Nick Boddington, and Matheus Fernandes with "Somebody To Love." During the group rounds, this group stood out as one of the best. I was particularly impressed because they actually did a Queen song justice. Their version of "Somebody To Love" put them all through to the next round. Check out their performance again below: