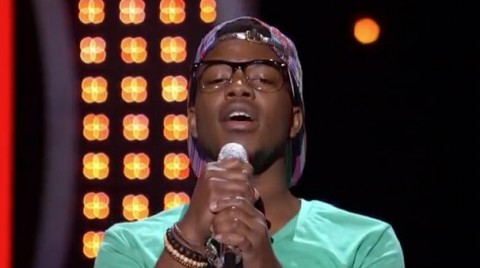 American Idol 2013 Hollywood Week was all about the guys this week and last night they took to the stage for their solo acts. And some of the guys ended up singing the same songs. "Jar of Hearts" was a popular one and here we've got another look at Burnell Taylor and Marvin Calder's versions of the song.
Burnell is another one of my favorite singers so far. I'm a fan of his tone and his tender raspy voice. I think his performance definitely one-upped Marvin's, but they both were put through to the next round of the competition.
Below we've got Burnell and Marvin's solo performances. Let's take another look at and listen to their versions of "Jar of Hearts."
What do you think of Burnell Taylor and Marvin Calder? Do either of them have what it takes to win American Idol 2013?