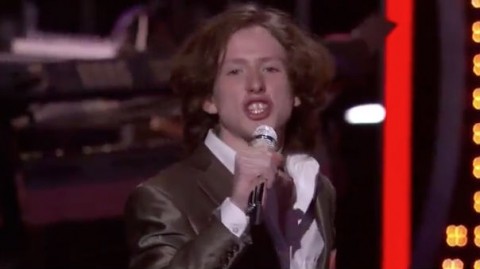 If Charlie Askew doesn't go to the American Idol 2013 live shows, I may just quit watching and blogging. OK, I won't. But I really want him to stay on this season. This show needs him.
I didn't think his version of "Somebody That I Used To Know" during last night's Hollywood Week solo round was absolutely amazing, but it was good. And I was a huge fan of his intro to the performance and how he related it to himself. This guy is very intriguing and inventive. I can only imagine what he has up his sleeve and he's sure to make the Idol stage brighter. I'm also anxious to see his big Idol makeover.
Luckily he did advance last night. But can he keep going? We'll have to wait and see.
Below we've got his Hollywood Week solo performance. Let's take another look at and listen to his version of "Somebody That I Used to Know."
Do you think Charlie has what it takes to win American Idol 2013?