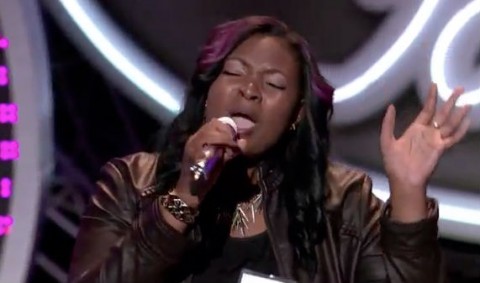 It was ladies night for American Idol 2013 Hollywood Week last night. Last week was the boys and this week it's the girls. And already, the ladies are showing up the boys, which is production's plan, I'm sure.
Among those ladies who really stood out last night was Candice Glover. She was a fan favorite last season before getting cut ahead of the live shows. This season she's poised to go all the way. And her "sudden death" round audition pushed her even further ahead.
And rightly so. She's a powerhouse singer and it all just comes so naturally for her, it seems. I think we'll be seeing a lot more of Candice this season.
Below we've got her sudden death audition. Let's take another look and listen to her version of Christina Aguilera's "Impossible." Also in the video is Megan Miller, who ended up getting cut from the competition.
What do you think of Candice Glover? Does she have what it takes to be the first female American Idol winner in five seasons?