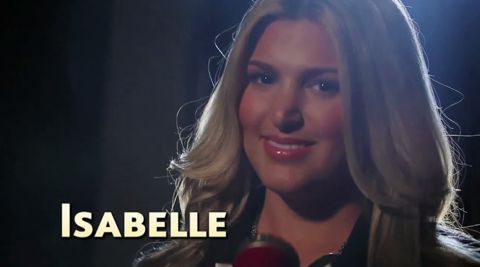 It was sudden death last night on American Idol 2013 and Isabelle fell victim to the chopping block. Considering her consistently strong performances and praise from the judges it was a bit of a shock to most viewers to see her sent home this close to the live shows.
If there was ever a case for the Wildcard to be played this season many fans are hoping she's it, but so far we haven't heard anything about the American Idol judges making that call. So far it seems like all of last night's eliminations are final, but the silver lining is that they can all come back and try again next year.
Say farewell to Isabelle with this one last performance video where she sang "God Bless The Child" during the Las Vegas Round for American Idol 2013. Maybe we'll see her again down the road.