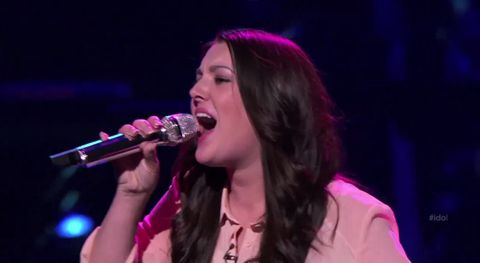 It was the performance that put her in the American Idol 2013 Top 20 on last night's episode. Kree Harrison delivered a powerful performance with "Up the Mountain" that wow'd the judges and impressed the audience.
While a lot of buzz may continue to swirl around Angela Miller there's a definite challenger here in Kree Harrison.
Nicki Minaj praised Harrison for refusing to chase the idea that girls had to wear as little as possible to perform on that stage. She looks ready to take on the competition on American Idol 2013 no matter how she's dressed.
Get ready for more of Kree Harrison as she's moved on to the live shows for Season 12.