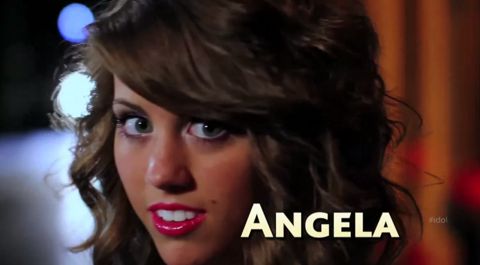 Angela Miller's selection of "Nobody's Perfect" for her song selection last night on American Idol 2013 may have been a reference to how hard it'll be for her to live up to the "Set Me Free" performance but so far she seems as close to perfect as this competition has to offer.
The judges were once again blown away by Angela and her delivery on the Las Vegas stage. Idol Judge Nicki Minaj told Miller that she's got a solid lead in this competition and to basically don't do anything crazy as she heads in to the live shows in March. I'd say Nicki is right. This could definitely be the year of the girl thanks to Hopefuls like Angela.
Watch her performance of "Nobody's Perfect" in the video below and then share your thoughts on why or why not Angela Miller could win American Idol 2013!