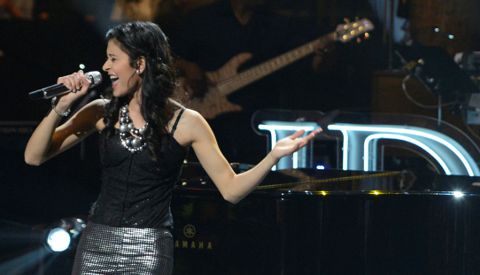 On tonight's episode of American Idol 2013 the first round of cuts came across the Top 40 Hopefuls and sent the first five ladies home. There was only one chance to impress the judges in Las Vegas and not everyone could move ahead in the competition. Read Branden's recap of tonight's American Idol episode for more info.
Here are the official results to confirm the spoilers we shared earlier today on who was eliminated tonight on American Idol.
Safe Singers in the American Idol 2013 Top 20:
Eliminated Singers cut from the competition:
Brandy Hotard
Isabelle
Jenny Beth Willis
Kamaira Ousley
Shubha Vedula
What do you think of tonight's American Idol results? Did the judges make the right decisions or should some of them switch spots in the two lists? Share your thoughts in the Comments section below.