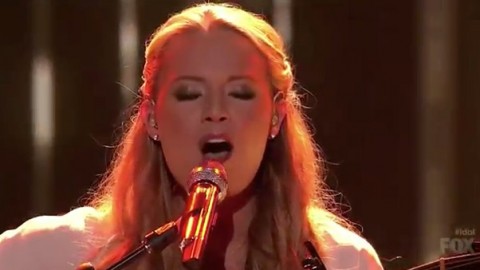 Last night on American Idol  2013 the girls again stole the show as the contestants took on songs from the Motor City. Most of the girls took on classics and put their own spin on them. Among the standouts of the night was Janelle Arthur and her version of "You Keep Me Hanin' On."
She slowed the song down, which was not the way it was recorded either time (first by The Supremes in 1966 and by Kim Wilde in 1986). In my opinion, it was one of Janelle's best performances to date. If not the best.
We've got the performance for you below. If you haven't listened, check it out and let  us know what you think.
What did you think? Does Janelle Arthur have what it takes to become the next American Idol?