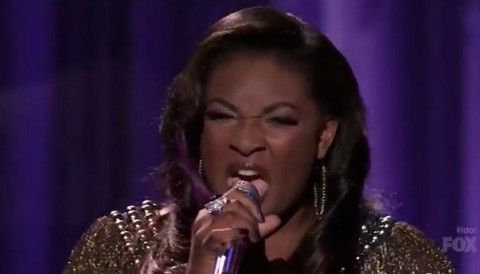 Last night on American Idol 2013, the season 12 Top 8 took on songs from the Motor City, which were mostly just songs of Motown, and among the best performances of the night was Candice Glover.
Candice took on Marvin Gaye's "I Heard It Through The Grapevine" and she delivered a very modern take when she mixed things up. Purists are not so happy she took so many liberties with the song, but others are raving. Hey, when most of your fanbase is young people, you've got to make old songs sound fresh and she did just that.
I think Candice is ready to cut a record right now and her performance last night helps prove that.
We've got her performance of "I Heard It Through The Grapevine" below. If you missed it last night, have a listen and let us know what you think.
What did you think of Candice? Does she have what it takes to become the next American Idol?