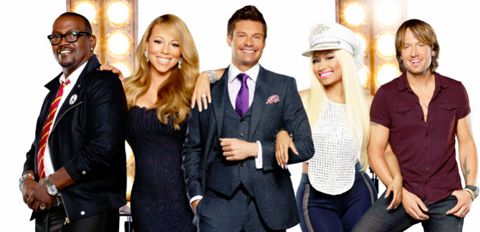 The next two weeks will be brutal for American Idol 2013 as the Top 40 Idol Hopefuls and this year's judges panel head to Las Vegas. This won't be your usual approach to the last round before the live shows and that promises to make things interesting.
New for Season 12, the singers will continue to be divided by sex and will perform in groups of ten each night. The ladies will go on Wednesday with the guys following up on Thursday. What makes this even more exciting is that we won't have to wait until the end of the two week trip to Vegas to find out who will form the American Idol 2013 Top 20. Instead the judges will be forced to cut half of the singers each night. Yep, five stay and five go. Each and every night. Brutal.
We'll soon reveal spoilers on which singers will be performing each night so you can begin to speculate who will be competing against one another for chance in the safe zone as American Idol goes to Las Vegas!