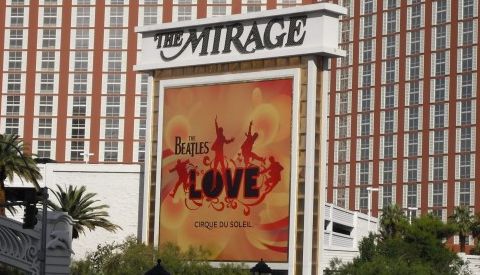 Next stop: Las Vegas! American Idol 2013 heads to Sin City this Wednesday and Thursday as part of a two-week run where each of the Season 12 Top 40 singers will have "one song, one chance," as Ryan Seacrest puts it, to move on to the live shows.
The four Las Vegas episodes for this season will feature ten of the forty semi-finalists each night as we work our ways towards to the Top 20 semi-finalists reveal on February 28th (Season 12 schedule). Both Wednesday and Thursday American Idol episodes will run a full two hours unlike the past several weeks. That means ten performances spread out over 120 minutes each night. That's a lot of filler!
Unlike past seasons production has decided to wait to film each episode just days before its broadcast, perhaps in an effort to curb relentless spoilers. Speaking of Idol spoilers, The Idol Pad reports the singers will have the option to perform with an instrument and do a song of their own rather than being forced to pick from a list.
The pressure is on as the Top 40 will perform at the Cirque Du Soleil in The Mirage for a live audience filled with fans for the first time all season. Who will rise to the occasion and who will be crushed by the pressure? Find out this week on American Idol 2013!
Watch the preview clip below for this week's trip to Las Vegas: