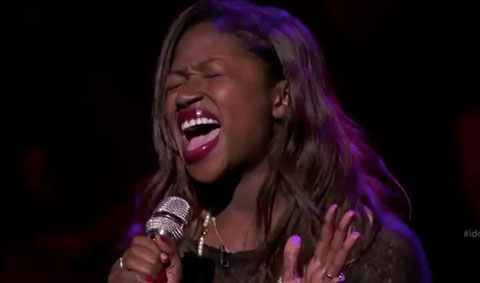 Amber Holcomb was a fan favorite during last night's American Idol 2013 Las Vegas round when she sang "My Funny Valentine."
The judges also liked her because that rendition earned her a spot in the Season 12 Top 20. I was pretty hard on most of the girls last night, but I think Amber was probably one of the best vocalists. I was a bit bored, but that's because I'm not much into ballads.
That being said, I have a feeling Ambers is about to break loose and give us some really great moments. If America decides to keep her around a bit because now her fate will be in your hands.
Let's take another look at and listen to her version of "My Funny Valentine." What do you think of Amber Holcomb? Does she have what it takes to be the next American Idol?