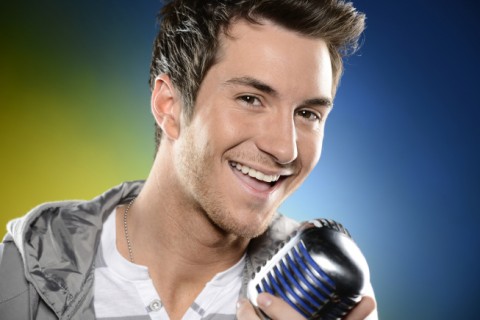 Thursday night Paul Jolley became the latest victim in the American Idol 2013 plot to send all the guys home right away.
No, I'm not saying the results were rigged, I'm saying that producers have planned every little detail of this season out so that no guy can possibly win this season. When was the best-looking guy ever gone home in week 2 of the live shows? But my analysis of Idol producers' genius plot is not why I'm here. We're here to take a look at Paul Jolley's best moments.
So now that Paul is gone, lets take a look back at his standout moments on American Idol 2013.
Paul's audition. Paul's absolute best moment was without a doubt his audition. His version of "I Won't Let Go" by Rascal Flatts had me convinced we were looking at the next American Idol. From then on he had a lot of ups and downs though.
Paul's Top 10 victory song. One of Paul's best song choices was Heart's "Alone" following his announcement into the American Idol 2013 Top 10. He didn't really perform it as well as he did during Thursday night's results show. Thursday night's version of "Alone" was actually one of his best performances. But it still wasn't enough to get the judges to use their save.
Sudden Death Round. Paul had a really strong moment during the Sudden Death Rounds when he took on judge Keith Urban's "Tonight, I Wanna Cry." The judges didn't really see him as a country artist, but that seemed to be when he was at his most comfortable. I won't go into my conspiracy theory rant about this season again, but just think about that…. They tell him not to sing country even though that's when he shines … just a thought.