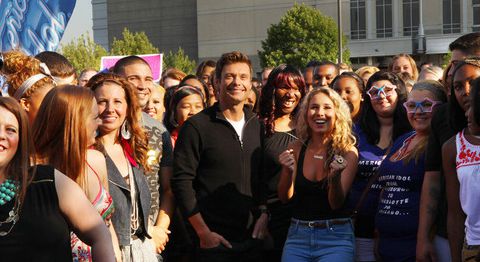 Tonight on American Idol the Season 12 auditions press on as the judges travel from New York over to Chicago with Golden Tickets in hand in search of more talent.
Last night's premiere part one episode is followed up tonight on FOX at 8PM ET with yet another two-hour block of auditions so get ready for more performances and catty bickering between judges.
Let us know what you thought of the judges in last night's premiere show and what you hope to see more of, and less of, from them tonight.
We'll have another recap of the American Idol Chicago audition highlights after tonight's show plus videos of the best performances for you to enjoy.
Join us on Facebook, Twitter, and by Email to get all the latest Idol news all season!