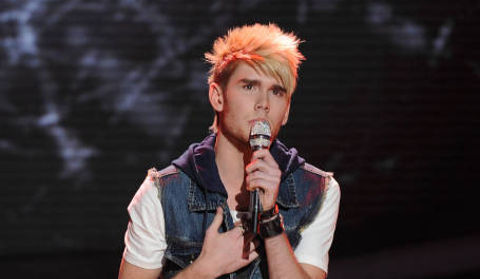 FOX production has released its American Idol 2013 plans for this week when the remaining competition finalists will return to the stage and perform for America's votes.
Starting this Wednesday, March 27th those final eight performers will be tasked with creating new excitement from old classics out of the Motown era. That's no easy challenge, but these are the best of the best so this should be no problem, right?
Once the performances conclude the phone lines will open and voting will commence. Viewers will remain able to use the new "SuperVote" method for massive block voting to help their favorites and propel another girl closer to the finale stage while sending the next male back home.
Thursday's episode will feature not only the big results reveal for who will become part of the Top 7 but we will also great the return of a familiar face. Colton Dixon will be back to perform a single from his album, "A Messenger." We'll have to wait and see if he gets any backup support from his fan Angie Miller who already covered one of Colton's singles with "Never Gone." Maybe that means we'll get a performance of "You Are" from the Season 11 Hopeful instead.
Are you ready for another week of American Idol and the return of Motown hits? We're about to say goodbye to another performer. Will it finally be a girl? We doubt it!
Colton Dixon performs "You Are"
Source: American Idol News