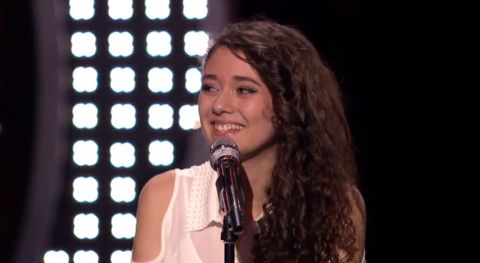 Not all the singers have happy endings on American Idol 2013 but Shubha Vedula and Juliana Chahayed were some of the lucky ones. Both ladies had strong performances and impressed the judges last night in Hollywood and earned a chance to move on to become part of the Top 40.
Shubha Vedula took on a Mariah Carey song with "When You Believe" while Juliana Chahayed performed "Landslide." Despite not picking a song by one of the judges Juliana managed to keep up with Shubha and earned herself a ticket to Las Vegas.
Watch both of the girls' performances below and see which you liked better. Did the judges make the right call? Share your thoughts in the comments below.