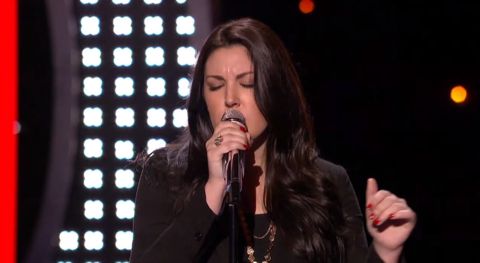 It was enough to keep her in the American Idol 2013 race and even give Keith Urban "goosies." Kree Harrison gave an incredible performance with "Stars" during the third and final round of Hollywood Week last night on Idol. The judges loved it and so did the viewers so you can definitely expect to see more of Kree as we move on next week to the Las Vegas rounds.
"Stars" is a single by Grace Potter & The Nocturnals and has been featured in several strong performances already this season including Nick Boddington's successful bid to become part of this season's American Idol Top 40.
Watch Kree perform for her Idol life in the clip below and see if you agree with the judges' decision to keep her in the competition.