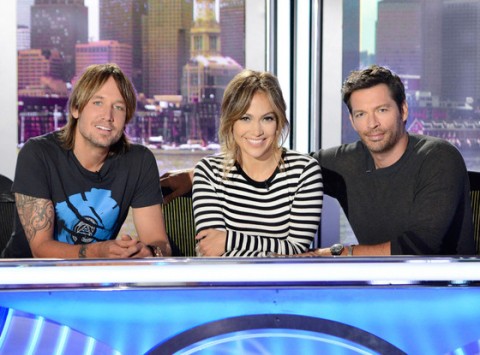 One of American Idol's favorite mentors is now an official judge.
As we announced yesterday, Harry Connick Jr. has joined the American Idol 2014 judging panel along with returning judges Keith Urban and Jennifer Lopez. Harry was a fan-favorite mentor in the past and each time he appeared on the show, fans were left asking for more. They're finally getting it when American Idol premieres its 13th season in January.
"I have always been a huge fan of American Idol and really enjoyed my time as a mentor on the show," Harry said in a statement. "And I am honored that they've asked me to be a judge this season. As an entertainer, I am truly excited to bring my perspective to American Idol, and to help emerging performers find their way."
Harry and the other judges started filming in Boston this week. And as you can see above, we've got the first photo of the new trio! Harry has even tweeted about the new gig.
"So excited to be on @AmericanIdol!!! i've already judged my wife and daughters like three times this morning. do they sell gavels on amazon?"
Are you excited to see Harry Connick Jr. on the American Idol judging panel?