Every American Idol hopeful is waiting to hear the words, "you're going to Hollywood!" This season those lucky recipients on American Idol 2014 will head to familiar ground in Hollywood Week but with some unfamiliar surprises in store for them.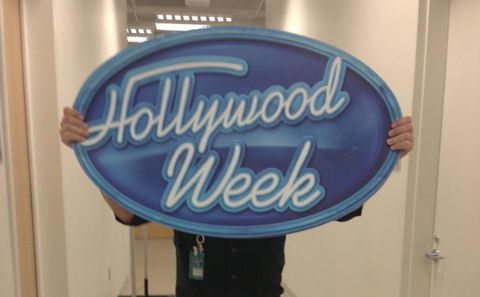 FOX is offering up four Hollywood Week episodes – so yes it's more of a "Weeks" or "Round" sort of thing, but you know — featuring some twists that, according to FOX, will be dramatic. "The experience may be short-lived, as many will be cut without stepping foot in the Dolby Theater," says FOX. So immediate cuts before they move forward in to the Hollywood rounds. The singers won't be able to slip up this season.
Can't wait to find out who makes it to Hollywood? Check out our American Idol 2014 Hollywood Week spoilers!
Eliminations during Hollywood Week will knock the American Idol 2014 hopefuls list down to the season 13 Top 50 singers, but the cuts continue as part of the "Green Mile" phase. Here we'll drop another batch of singers as the American Idol judges panel decides on the Season 13 Top 31.
And yes, we have the American Idol Top 31 spoilers list complete with profiles, performances, and lots of other insider info that you'll want to read now and be ready to start picking your favorites for this season!
American Idol 2014 Hollywood Week Schedule:
Wed, Feb 5th 8-10PM ET/PT: Hollywood Night #1 – 'Hollywood or Home'
Thurs, Feb 6th 8-9PM ET/PT: Hollywood Night #2
Wed, Feb 12th 8-10PM ET/PT: Hollywood Night #3 – Top 50 Revealed
Thurs, Feb 13th 8-9PM ET/PT: The Green Mile – Top 31 Revealed
From here the Top 31 will race toward the American Idol Season 13 finale with some new twists and eliminations that should be awesome to discover. We'll have more details soon on what's in store there. Kudos to Idol on keeping the series fresh!
Join us on Facebook, Twitter, & by Email for all the latest American Idol spoilers news, recaps, and more!