American Idol 2014 contestants will face a new challenge on their journey this season and it's sure to be a shocker.
During the first night of  American Idol season 13 Hollywood Week, the Golden Ticket holders will sorted and a select few will be required to sing for their lives. Again.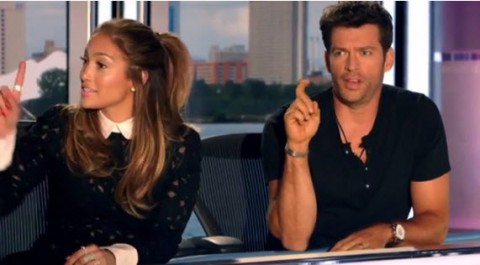 FOX calls it "Hollywood or Home" and we'll see it on February 5th as a gate keeper to the rest of the infamous American Idol XIII group sessions and terror set to follow. Some of the Hopefuls, not all, will be hand picked upon arriving in Hollywood to perform solos to the judges. Again. If it goes well then they'll move on to the next round. If not, then they're heading back home. Ouch.
This twist could swing two ways. If the singer is strong then it's an opportunity to get in front of the audience and become a stand out early on, but if the judges know the singer was weak then it's another chance to eliminate them.
I'm interested to see how this turns out, but it feels like a second audition round when the American Idol contestants shouldn't be there anymore if they deserve consideration for an immediate removal.
What do you think of the new "Hollywood or Home" event on American Idol 2014? Is it a good idea or something the judges should have skipped?
Source: TV Line