American Idol is back tonight with another round of Season 13 auditions when the new judges head back for more fun in Austin and then across the country to San Francisco.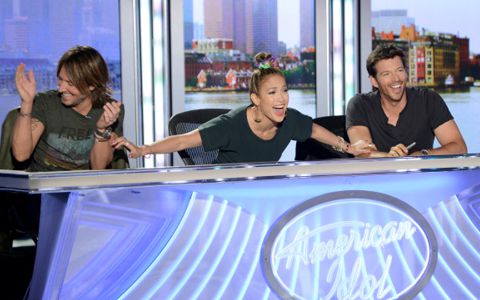 Tonight's American Idol 2014 show will run two full hours and has the bar set high after last night's run of talent. Get our full list of who made it to Hollywood and who Harry Connick Jr. cradled like a baby!
As an interesting twist for tonight's Idol we'll see what could be the first second generation American Idol performer. (It seems like this happened before, but maybe not.) Craziness! Nikki McKibbin was on the first season of American Idol and now her son is auditioning for the judges. Does he make it? Check out our American Idol spoilers and tune in tonight as we cover the show live with all the results!
Check the full American Idol schedule to see what's coming up after the premiere week's episodes.
Join us on Facebook, Twitter, & by Email for all the latest American Idol spoilers news, recaps, and more!
American Idol 2014 Auditions continue: