Want to know what is coming up next on the American Idol schedule for season 13? We have all the details for you on the rest of the season!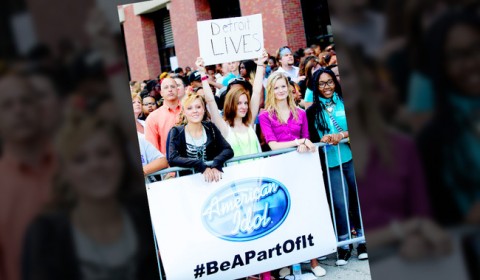 American Idol 2014 Finals
Wednesdays, beginning March 5 (8:00-10:00 PM) Finalists Perform LIVE
Thursdays, beginning March 27 (9:00 – 9:30 PM) LIVE Results Show
American Idol XIII Finale
The American Idol 2014 finale will reportedly take place over two nights on May 20 and 21.
Tuesday, May 20 (8:00-9:00 PM) LIVE Season Finale, Part 1 – Final 2 Perform (Special Tuesday Airing)
Wednesday, May 21 (8:00-10:00 PM) LIVE Season Finale, Part 2 – Winner Announced