We have new American Idol 2014 spoilers on how the judges will pick the wild cards for Top 13 finalists. After the viewers vote to choose five girls and five guys from the Top 20, American Idol judges Harry Connick Jr., Keith Urban, and Jennifer Lopez will select the final three for the Top 13 finalists from those left over.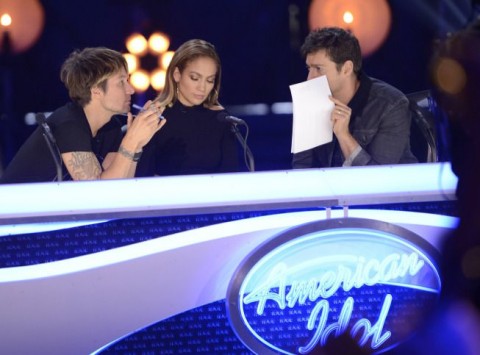 American Idol season 13 executive producer Pers Blankens told TV Guide how the wild card selection will work. The judges will "single out five kids to sing live" from the 10 contestants not voted into the Top 13 by the viewers. Those five selected singers will perform, and then the American Idol 2014 judges will have to pick just three of them to move on to the Top 13.
The judges can "only pick wild cards from the ones that performed on Tuesday and Wednesday." So they will not be able to bring back anyone who was cut before then. So we're sorry to say that whoever gets cut before the Top 20 are announced will not have a chance to get back in. This also means that we won't be seeing any previously eliminated favorites like Jessica Bassett or Savion Wright popping up either.