Now that was a night of performances we've been waiting to see on American Idol 2014! The Top 8 returned to their audition songs and really knocked it out of the park, or should we say out of the theater?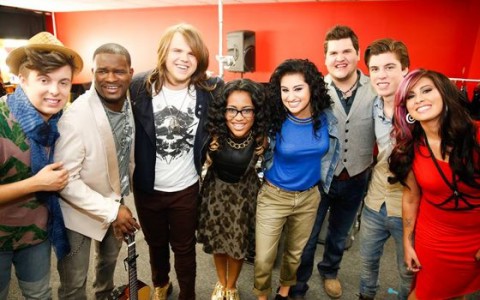 Not only did the Top 8 perform solos but they also paired up for some fun duets, but did they help their voting returns or hurt their chances?
Check out all the finalists' pics below and see who you think had the best look last night on the American Idol stage.
click images to see full-size
Image credit: FOX / Michael Becker