Tonight on American Idol 2014 the season's Top 7 singers will be revealed when America's votes are revealed and one more singer will be eliminated. The Judges Save is still in play and runs out soon so maybe we'll see some action there as we've discussed singers being impacted by last night's breaking news events.
* UPDATE: Find out who went home on American Idol this week in our full recap of the Top 8 elimination results show!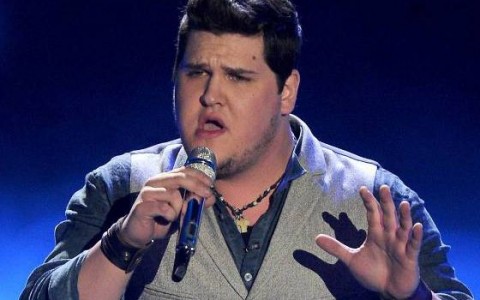 We've made our personal predictions on who will be voted off, but now let's see who you all are projecting through your votes in our poll here this week.
Leading the Top 3 in our American Idol poll you've got Malaya Watson jumping up to first with 23%, Jena Irene at 19%, and Alex Preston just ahead of the middle pack at 12%. All of these singers are very likely to be safe. They had great performances and have been doing strong in our numbers for weeks now.
Clustered in the middle we've got Jessica Meuse at 11%, Caleb Johnson at 10%, and Sam Woolf at 10%. I'm surprised to see Caleb slipping down, but Harry might be right that it's time for him to slow it down soon and show viewers another side of his talent before they burn out.
The bottom two this week on our site consists of Dexter Roberts at 7% and CJ Harris at 4%. I'd wager most expect CJ to be voted out tonight on American Idol 2014 and I'd have to agree. As for who else could join these two in the Bottom 3, it could be Sam Woolf again and that wouldn't be too surprising. However, with so few singers left and such overall great performances last night we may get ourselves a big surprise tonight, but I doubt anyone shockingly slipping to the bottom will be the one to go.
I'll agree with the voters here for tonight and expect CJ Harris to be at the bottom of the vote pile. Who do you think will be voted off tonight's results show?
We'll be live blogging what happens tonight on American Idol with the voting results, so keep checking back here starting at 9PM ET for the spoilers!