This week on American Idol 2014 the Top 5 contestants return to the stage with America's requests in hand for a night of viewer picks and finalists performances as we nudge closer to the season finale just four weeks away.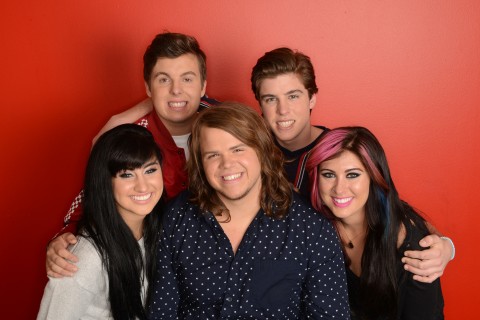 Starting on Wednesday we'll get another round of two hours worth of performances starting at 8PM. The theme on American Idol this week will bring in songs from the audience and narrowed down by producers to the best recommendations. We make our song picks each week here and even saw two of them in the Top 6 show maybe we'll see some of yours this time too!
The Top 5 contestants will be mentored by Jason Mraz who joins the artists as they work through their new performances for Wednesday night.
Then on Thursday night the American Idol results show will air at 9PM for a thirty-minute show with a special performance by Keith Urban. By the end of the night we'll see one more finalist go home and the 2014 Top 4 will be revealed!
Be sure to join us on Facebook & Twitter for the latest Idol updates!
We're just a few weeks away from the American Idol season finale. Will your favorite make it to the end? Tell us who you want to see win it all!