Can you believe we're already to the Top 2 on American Idol 2014? Well, we are! So if you are wondering when is the American Idol finale for season 13? — the answer is, the final results are tonight!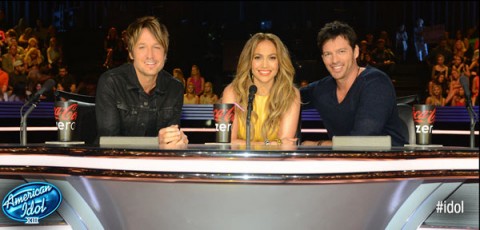 * UPDATE: Find out who won American Idol 2014 in our recap of the final results show!
When is the American Idol 2014 finale? The two-hour season 13 finale takes place tonight, Wednesday, May 21 starting at 8PM ET and running until 10:06 PM. So remember to set your DVRs to catch the ending!
Last night the Top 2 finalists, Caleb Johnson and Jena Irene, battled it out in the final performances of the season for your votes. The votes are now in and we'll have the final results this evening after a star-studded extravaganza of fluff before we finally find out who wins American Idol 2014.
Get all the details on the American Idol season 13 finale over here.
>> Watch all of the Top 2 performances in our American Idol recap!