The American Idol 2015 auditions are set to start airing soon with the Season 14 start date of January 7, 2015 drawing near, but now Adam Lambert's fans have an extra reason to be excited.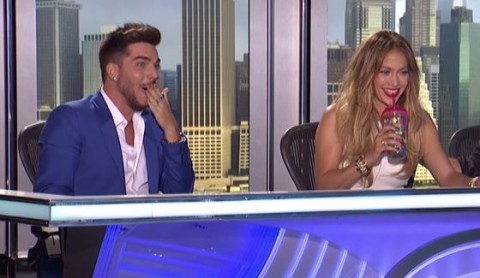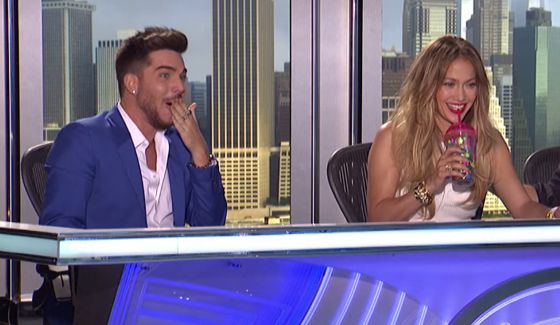 Last season's panel of American Idol judges are returning again this year with Harry Connick Jr., Jennifer Lopez, and Keith Urban, but when Urban had to briefly step away from the Idol auditions back in September for family reasons, Adam Lambert stepped in.
One of the latest promos from FOX shows Adam laughing at Harry's silliness between auditions, something we've come to expect from the excellent addition to the panel last season.
Check out the screenshots featuring Adam in a seat many fans thought he might have nicely filled on a regular basis and get ready to see if he's got what it takes to be an American Idol 2015 judge.
click images to see full-size views
American Idol 2015 Auditions – Sneak Peek with Adam Lambert: