* UPDATE: Read our full recap of the American Idol Season 14 premiere and watch the first round of audition videos!
American Idol Season 14 premiere has arrived as American Idol 2015 starts tonight on January 7, 2015 at 8PM for its two-night premiere on FOX!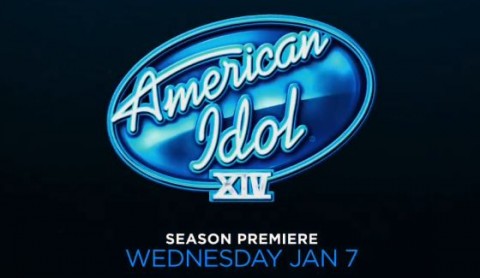 Idol fans should set their DVRs for the season premiere for the two-night, three-hour debut kick-off with a new round of American Idol auditions and the return of a fantastic panel for the American Idol judges in 2015.
Yes, all the judges are back as Jennifer, Harry, and Keith are ready to go at it again for another season. We'll even get to look forward to Adam Lambert stepping in as an auditions judge to support Keith Urban when he had to leave for a family matter.
There have been a lot of American Idol spoilers for the auditions, Hollywood, and the new Showcase Week already this preseason. Of course there's plenty of talk that we could still get some surprises and those spoilers may not be accurate so we'll have to keep watching and see what happens this season!
Are you feeling ready for the return of Idol? Be sure to join us on Facebook, Twitter, and by Email Updates so you never miss any of the results and news all year.
click thumbnails to see full-size views
American Idol 2015 Premiere on January 7, 2015: