The American Idol 2015 auditions are set and scheduled for Season 14, but the Judges want to make sure all Hopefuls come fully prepared.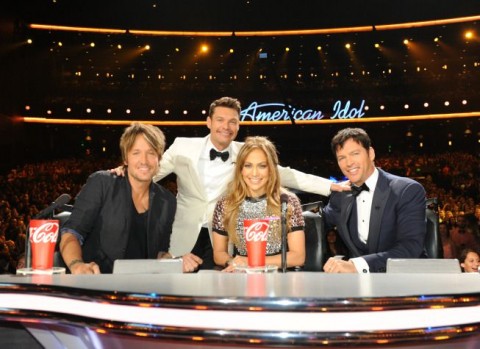 So what are the American Idol Judges looking for next season around the country? FOX Audio Central caught up with Harry Connick Jr. and Keith Urban on what the 2015 Idol Hopefuls should keep in mind.
Harry explained that it's not just one aspect, but a well rounded and complete package needed to become the next American Idol winner.
We're going to look for the best representative of the American Idol brand that we can find, somebody who's a great singer, a great performer, somebody who can give themselves every week, leave it all out on the stage and just a dynamic powerhouse performer. And I think we found that tonight and we're going to look for it again next year.
There's no one style or genre the Judges are seeking for next season. Keith reminds us that all the Judges have a different perspective on what it takes.
I think the three of us respond to different things, and I love that. Randy responds to something else, and I think it's good to have that sort of cross section of musicality and things that we like in an artist, what we think is important, the things we don't think are important, the things you can build on.
Do you plan on trying out for American Idol 2015? Best of luck to all the future Hopefuls out there. We can't wait to see YOU on next season's show!
Source: FOX Audio Central