The American Idol results last night revealed the winner of what many of us were expecting to be a close, but just how close was the vote?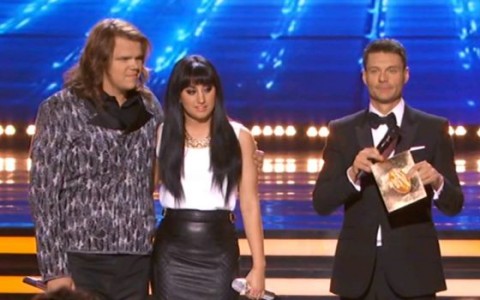 In a press release FOX indicates things were a lot tighter than Caleb might have hoped:
"AMERICAN IDOL XIII came to a ROCK-tastic close tonight as wild child Caleb Johnson was crowned the winner during the live two-hour Season Finale on FOX. Johnson, 23, from Asheville, NC, emerged as America's top choice following last night's extremely close vote."
Earlier we heard from Keith Urban who surmised this might have been a narrow margin than ever before:
I would love to see how close the voting was. I bet it was insane. I wouldn't be surprised if it was the closest they might have ever had in history.
In our unofficial polling here on the site Jena Irene lead over Caleb Johnson by 5 percentage points out of nearly ten thousand votes. Obviously that didn't turn out to reflect the nationwide official voting. But what would have been considered "extremely close"? Less than one point difference? I wish we knew!
Throughout the season we rarely get a glimpse in to how the finalists are ranking against each other in the official results. Sure, this season we saw Ryan show how contestants were placing live during the performances, but other than the Bottom 3 or 2 there's just not much shared with us.
While FOX might not want to influence future week votes during the season, it does seem like at the very end when the voting is all said and done that they could then go ahead and tell us just how close that finale vote really was.
Would you want to know the exact American Idol results of the finale show or is it better to just know who won?