It was a repeating theme last week on American Idol 2015, but thankfully not a prevalent one, as the Judges remained the semi-finalists on the importance of song choice. What else needs to come together for a strong, vote-winning performance?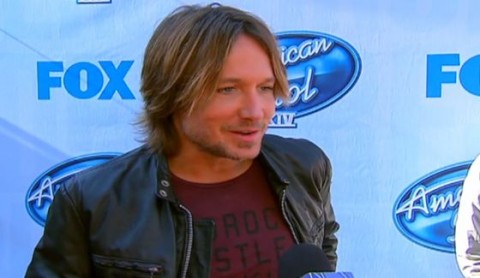 In an interview with FOX Audio Central Keith and Harry sat down to run through the highlights of the season so far and where it needed to go next. When asked about what the finalists needed to focus on to continue in the competition Keith explained the balance he's looking for each week.
Song choice.  Arrangement choices.  How they're going to perform the song.  Are they going to do it with the band?  Are they going to play it on their own?  Are they going to do it a cappella?  Do they want to dismantle the song and make their own arrangement?
Can't help but wonder if that last comment reflects on Joey Cook's reworking of Urban's "Somebody Like You." She's not necessarily my style (at all), but I can appreciate the work that went in to making it different instead of a carbon copy.
Keith goes on to say this is not the time to play it safe which will be tough for the singers who feel like their on the edge and don't want to overplay their hand and fall short of the Top 12 which is just two weeks away!
Do they know how to play to their strengths without staying in a safe place?  If they sing in a place where they're really good but we've heard that in the audition cities and we saw it in the groups.  They have to now do something else and that balance is really, really challenging.  The ones who are up for it know how to do it right.
What do you hope to see from your favorite American Idol contestants this week that you think will help propel them in the mix of Season 14 singers?
Source: FOX Audio Central