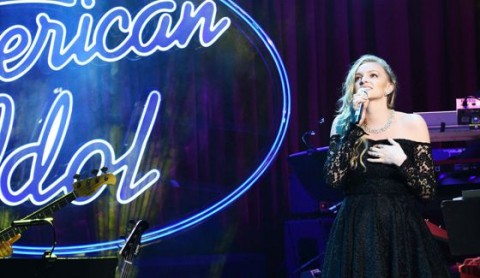 We have the official semi-finalist contestants following last night's part two of the Showcase round on American Idol. Here's our look at the latter half of the Top 24 from their time on stage. These singers look very comfortable in the spotlight, but they're going to need your help if they want to stay there long.
Starting next week the American Idol voting will take off when viewers get to decide who stays and who goes home on Season 14 when eight, EIGHT, singers are cut from the competition. That's a lot! Better enjoying seeing the Top 24 all together here because it won't be that way for much longer.
click images to see full-size views
Which American Idol Hopefuls had the best performance last night in the Showcase?
Image credit: Michael Becker / FOX
Source: FOX