The first song list spoilers for American Idol 2015 have arrived after the Top 24 contestants performed yesterday in Detroit for the episode set to air next week on FOX.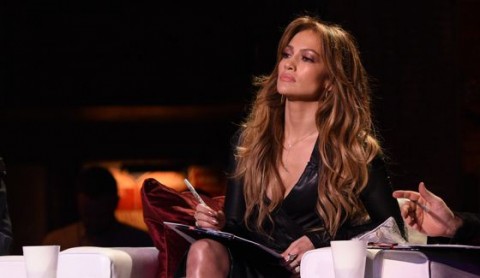 While the voting may start next week the live American Idol shows are still a nudge farther away which means Wednesday and Thursday's upcoming shows were all pre-recorded during the Idol Road Trip event to the Filmore Detroit theater. Best part of that is it means American Idol spoilers for the song list set.
The always awesome The Idol Pad snagged a seat in the crowd for the Detroit performances and provided the list of songs by each Hopeful. MJs added on more info.
American Idol Spoilers – Top 24 Song List in order of appearance:
Top 12 Guys – Airing Wed, Feb 25th:
Top 12 Girls – Airing Thurs, Feb 26th:
Get ready for next week on American Idol 2015 when the Top 12 guys sing on Wednesday and the Top 12 girls take the stage on Thursday. We'll be voting those nights with results to follow the next week.
Source: The Idol Pad & MJs