The Top 11 American Idol Hopefuls performed for your votes last night as results were revealed and the Judges Save was up for grabs.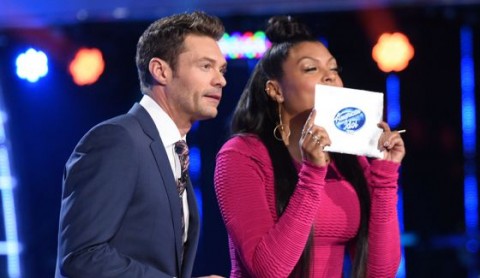 It was a very full show despite doubling its runtime from the night before and offering fewer Hopeful performances. Instead of useless fluff we actually got some nice insight from the new mentor Scott Borchetta and commentary from the Judges ahead of each performance.
Overall the Top 11 performance show felt very solid and gave us a lot of standout performances which should make voting very interesting come time for the results next week. Make sure to support your favorite in our "who was the best" poll for this week.
Check out these photos from last night's Idol show and see as who had the best stage presence as we await the next round of results and performances from the remaining finalists.
click images to see full-size views
Photo credit: Michael Becker / FOX