The American Idol 2015 Top 11 finalists were revealed tonight after the latest elimination and performance show where one more contestant was sent home after the Judges declined to use their one and only Save of the season.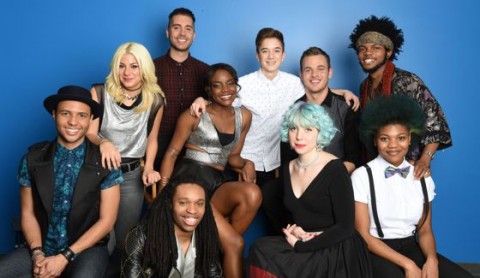 We only just met the finalists and their numbers are set to shrink to the Top 11 when Ryan Seacrest dims the lights and opens the envelope. So what are we expecting to see happen? Let's take a look.
Going through your votes in our Top 12 poll we've got an unsurprising Bottom 3 for this round with Joey Cook (#10), Maddie Walker (#11), and Adanna Duru (#12). Comparing those names with Wednesday's results and we've got an overlap with Adanna.
Both Adanna Duru and Quentin Alexander have been effectively voted off American Idol, but the Judges used their Wild Card saves to give them each an extra chance. That's an incredible opportunity but also an uphill battle for these two. They'll have to overcome an established viewer preference for the other ten singers to stay in the race. Or at least one of them just has to outperform the other and that could be Quentin's advantage.
Enough speculation, here are the official results. Meet your American Idol Top 11:
Maddie Walker
Joey Cook
Adanna Duru
Quentin Alexander
It came down to either Sarina-Joi Crowe or Nick Fradiani being eliminated as they were the last two left with just one spot left to perform. When it came time for Sarina-Joi's fate to be revealed Jennifer explained that someone would have to go home this week and that fell to her this time. The Save was not used.