The American Idol 2015's Top 5 contestants celebrated their milestone achievement not only with a pass to the Season 14's summer tour, tickets on sale now
, but also with a fast round trip to Nashville with mentor Scott Borchetta.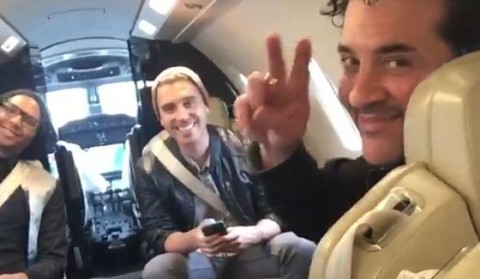 The Top 5 finalists shared parts of their American Idol adventure this weekend as they hopped a private jet and took off for the east coast. Borchetta walked them through the base camp for BMLG as the Season 14 winner will be signed to one of their labels.
From the photos and details shared so far this looks like it was quite an adventure and something to remember for all of the Top 5 American Idol finalists, but one of them will be calling Nashville home before too long.
Check out the photos the finalists shared and get ready to see more of the footage on Wednesday's episode of American Idol 2015.
click images to see full-size views
Image source: Brian Mansfield, Jax, & Clark Beckham