Tonight a new American Idol will be crowned, but before we get to the finale, we've to to take a look back at last night's performances.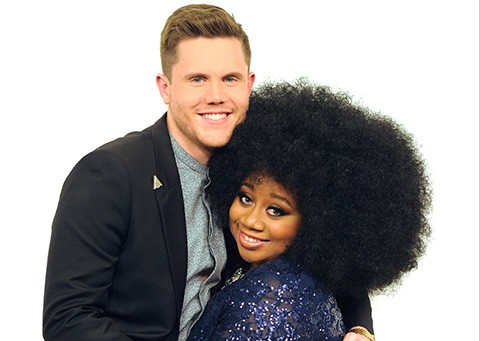 So how did Trent Harmon and La'Porsha Renae do? Let's take a look.
American Idol 2016 Final 2 Report Card
Trent Harmon, "Falling." Trent does it again. This was the perfect song for him. It was cool and smooth and showed that Trent actually is a marketable artist (despite what some critics have said). This song is just such a big song and a vocal challenge and I think Trent killed it. Grade: A+
La'Porsha Renae, "Battles." I think La'Porsha can sing anything she wants, but I would have love to hear her given a better song. When I heard the recorded version of this I actually said she had the best song, but I changed my mind with this performance. She deserves a better song than this. But she's a fantastic singer. Grade: A
Trent Harmon, "If You Don't Know Me By Now." I hate this song. Always have. Horrible song choice for Simon to pick for Trent. But Trent is a great artist and he made it seem current and fresh. And he really performed the heck out of it because he clearly wants to win. Grade: A-
La'Porsha Renae, "A House Is Not a Home." This was a better song choice than Trent's. But it was a bit boring at times. But La'Porsha's vocals were perfect. Grade: A+
Trent Harmon, "Chandelier." It seems like I just graded this performance. It was just as good, if not better this time around. Grade: A+
La'Porsha Renae, "Diamonds." I don't think La'Porsha should've picked this song, but she still nailed it. She should have gone with "No More Drama," but she was able to really bring some power to this performance. Grade: A
Well, this is officially the strongest final two ever. I don't care what anyone says. These two are amazing and both deserving. A+ to both of them.