The final night of competitive performances for American Idol on FOX delivered a great night on the stage with the final three contestants and a lot of great moments to look back upon.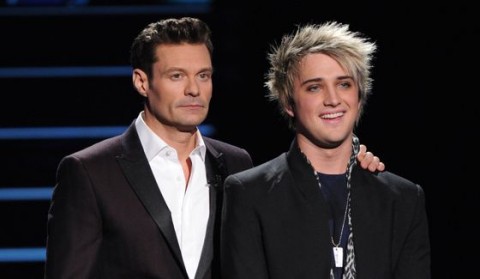 All three singers had a chance to perform before Seacrest announced the news that Dalton Rapattoni was sent home leaving Trent Harmon and La'Porsha Renae to sing for your votes. One of those two will become the winner of American Idol 2016!
There will be plenty more big moments during Thursday's grande finale featuring singers from all fifteen seasons so you won't want to miss the action on FOX starting at 8/7c and we'll of course be covering it all live here on the site.
Check out all the photos below from FOX's press gallery and then get ready for tonight's big finale event.
click images to see full-size views
Image source: FOX
Image credit: Michael Becker/ FOX