The American Idol 2016 Top 5 finalists are preparing for Thursday night's performance show thanks to the help of mentors Stevie Van Zandt and Sia, the latter of which met with the singers on Monday. Of course that led to some interesting photos.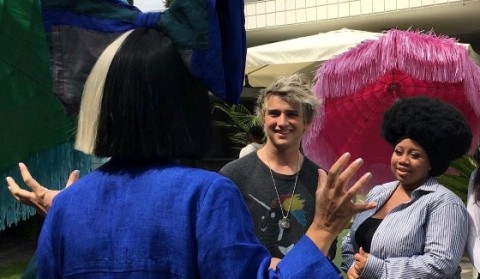 Of course we don't see any front, face-revealing views of Sia who has started doing her new thing of remaining hidden during public events. We'll have to see just how much we see of her this week when she appears both as a mentor and as a guest performer before the American Idol Top 4 are revealed thanks to your votes.
Check out the photos below as Sonika and Sia pose along with Trent doing his own best Sia impersonation. I'm definitely looking forward to seeing how the Top 5 take on Sia's catalog which has a lot of great material to cover.
click images to see full-size views