It's a case of the usual suspects again this week with the American Idol 2016 rankings in the Top 5 performance results from your votes in our poll last week. Are we seeing the Final 3 ahead already?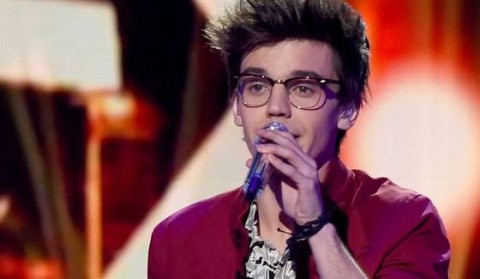 Just as we've seen for weeks now your votes put Trent in the top spot just ahead of La'Porsha yet again following last Thursday's performance show. If those two don't end up in the finale together then I'll be shocked. Of course Dalton has been knocking on the door week after week as well so an upset wouldn't be impossible.
Unfortunately for last week's Judges' Save recipient, Sonika, that well has run dry and there are no second (or third) chances this week. If she's at the bottom again as our poll suggests then it'll be her time to go on American Idol Season 15.
MacKenzie is sitting in a dangerous spot as well with his fourth place ranking this time around and despite his obvious strengths as a great singer, I do expect him to fall in to the Bottom Two with Sonika this time around.
While these obviously aren't official results and we won't know the outcome there until Thursday night, it's still interesting to see the trends and positioning you've given each of the remaining Top 5 contestants. Check it out below and see how your favs stack up.
American Idol 2016 – Top 5 Rankings:
Trent Harmon – 38.9% (+0)
La'Porsha Renae – 33.5% (+0)
Dalton Rapattoni – 11.1% (+0)
MacKenzie Bourg – 9.8% (+1)
Sonika Vaid – 6.5% (-1)
Do you think these results will reflect the official outcome when Ryan Seacrest dims the lights? Join us at 8PM ET when we find out who will be going home this week on American Idol!