Just when we thought American Idol was going to let the viewers decide, they snatch it right back from us! Yes, the Judges Save returns tonight when a finalist is cut to reveal the season's Top 5.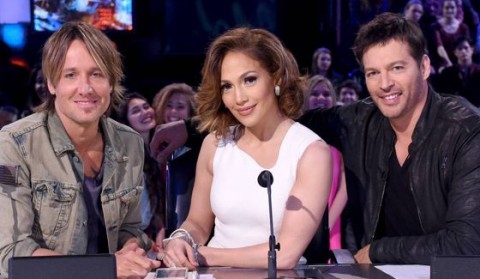 While Tristan McIntosh had previously indicated there would be no Save from the Judges' panel this week apparently something changed. Maybe production didn't like who ended up in the Bottom Two this time around and they decided to change the rules on the fly. Good grief they're struggling to control this final season.
Scott Borchetta revealed the news in an interview released today with Taste of Country:
"On Thursday, five of the six singers will sing two songs during the two-hour episode. They'll each sing one, then America will find out who is getting sent home before the remaining singers sing their second song. Judges will pick from the bottom two once again, Borchetta reveals."
Scott goes on to mention that if Sonika is in the Bottom Two again tonight then you can say goodbye to Miss Vaid. Just like I predicted earlier. So she's probably out farewell performance tonight.
What do you think of production's stranglehold on the season's eliminations? They've controlled them all so far. Will they ever let go or should they just go ahead and let us know now who is going to win in a few weeks? What do you think?
Source: Taste of Country via MJs Big Blog