The first song spoilers for American Idol's Top 5 performances Thursday night have begun to arrive as the contestants are again revealing the news along with more details on what to expect.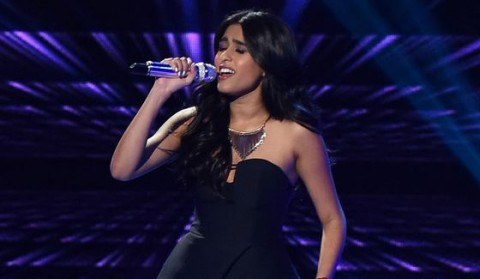 With just six singers and two hours of American Idol airtime to fill we knew there'd be more than just one solo each, but would it be a repeat of duets this week with six Hopefuls still waiting in the wings for this week's American Idol results?
So far only Tristan McIntosh has had her first of two songs revealed. Yes, all contestants will get two songs this week instead of a solo and a duet. Considering things were hit and miss with the last round's duets this is probably all for the best.
Tristan will be singing "It's My Life" by Bon Jovi. Hmm. I really don't know what to make of that, but so far I'm going to remain cautious on that one.
Update: Full song list for tonight's American Idol has been released!
Dalton Rapattoni – "Numb" & "The Sound of Silence"
La'Porsha Renae – "No More Drama" & "Ready for Love"
MacKenzie Bourg – "Billie Jean" & "Wild World"
Sonika Vaid – "Clarity" & "Let It Go"
Trent Harmon – "Counting Stars" & "Simple Man"
Tristan McIntosh – "It's My Life" & Independence Day"
All of these songs were from the America's Choice effort by American Idol to collect song suggestions from viewers. We've got some good ones in the mix here! Join us back at 8PM for our live results and performance coverage.
Source: MJsBigBlog.com