FOX has announced the latest American Idol 2016 schedule details revealing how Judges and production will decide on the bulk of the Top 10 while viewer voting prepares for wild card picks.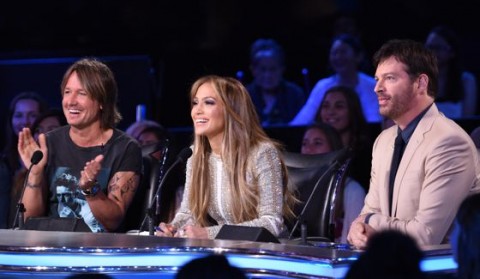 After the Showcase Round tonight when the Top 24 will be revealed we'll be settling in for two weeks of their performances and Judges results. Then starting on February 24th, the Top 14 will be revealed along with a big decision by the Judges.
Out of the final fourteen, Judges Jennifer Lopez, Keith Urban, and Harry Connick, Jr. will be selecting eight of the Top 10 finalists. That will leave just two spots and six Hopefuls to fill them. Get ready for an all out singing battle on the American Idol 2016 stage as viewers will be deciding on those last two Wild Card seats.
Unlike past seasons where viewers voted in the bulk of the finalists and Judges rejected viewers' rejections by tossing Wild Cards back in to the mix, this time around the roles are reversed. We'll be deciding on only two of the Top 10 during our first vote on February 24, 2016. Well that should be interesting!
Results of the Wild Card votes will be announced the next night, February 25th, when four singers are officially cut and the Top 10 take the stage for the first live show of the season.
Which Top 24 semi-finalists do you think will make the cut to become the Season 15 finalists?
Source: Futon Critic