Kelly Clarkson may have only been an official American Idol guest judge one week earlier this season but this week she's ready to announce which of the Top 2 got her vote to win it all.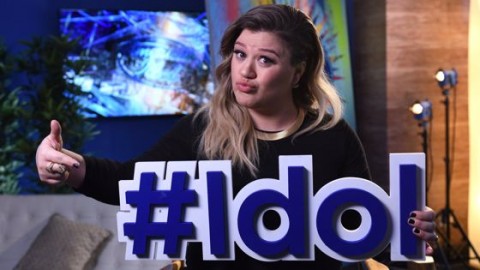 Speaking out last night on Twitter Clarkson announced that she had never voted over the years for an American Idol contestant but she wasn't going to let her last opportunity pass her by.
So was it Trent Harmon or La'Porsha Renae who earned Kelly's support? Looks like Clarkson is fully on Team La'Porsha and isn't holding back about it.
I have never voted for anyone on @AmericanIdol not even 4 myself BUT I will be voting for @laporsharenae tonight. I need her future record!

— Kelly Clarkson (@kelly_clarkson) April 7, 2016
Yes ma'am @laporsharenae you are right! A woman started it and a woman's gonna finish it!! Can't wait to watch you win!! #youareblessed

— Kelly Clarkson (@kelly_clarkson) April 7, 2016
Kelly was the original Idol winner but when it comes to this decision she's got the same voting power as the rest of us, but could her vocal support have helped sway anyone looking for some serious guidance?
You never know, but either way it's great to see past Idol winners, especially the very first one, getting involved and helping to send Idol off right. Though things may get just a little awkward when the first Idol winner meets the last Idol winner if it isn't Renae!
What do you think of Kelly's pick for the winner of American Idol?