American Idol 2016 finalist Tristan McIntosh was eliminated last week after failing to garner enough support from the fans or the judges to make it through to the Top 5. The American Idol judges decided to grant what appears to be their final save of the season to Sonika Vaid for the second time. Despite being an early fan favorite, Tristan McIntosh was then booted from the show in sixth place for season 15.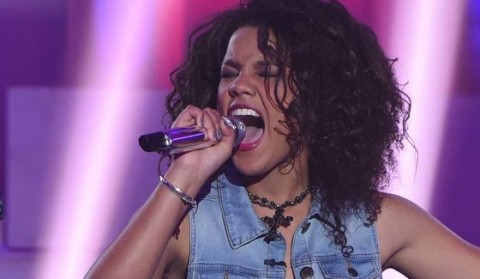 Tristan hopes one day to be "selling out stadiums" and doing what she loves for the rest of her life. Meanwhile, she will go back home and keep fighting to reach that dream with the help of her incredibly loving and supportive parents. Tristan fans should keep a close eye on her though, because it sounds like she won't be gone from the spotlight for long.
It has been fairly obvious all season that Tristan holds a special place in the heart of American Idol mentor Scott Borchetta. After last week's elimination, Scott interrupted Tristan on the red carpet where she was talking to the press. "How beautiful is this girl? How talented is she," he said to the reporters gathered around. "So proud of her." On the same night, he also said he advised Tristan to keep working and call him up when she has another year or two under her belt.
When she was asked the next day if there were any post-Idol plans to team up with Scott Borchetta at some point, or what else she might be up to, Tristan wasn't talking. She simply said, she couldn't really talk about that right now… Which sounds to us like the young singer might just be in the talks for some kind of project coming up. We can't wait to find out what it might be!
Are you sad to see Tristan eliminated from American Idol 2016? Will you be continuing to follow her career after Idol? Let us know in the comments section below!