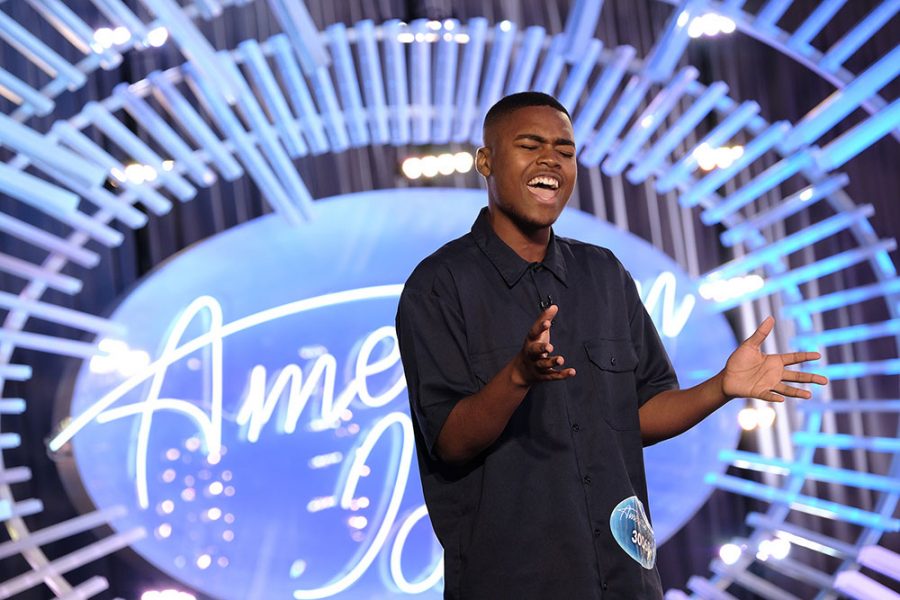 We heard our final round of American Idol 2018 auditions Sunday night, and we were treated to another batch of true musicians hoping to be the next American Idol.
Let's take a closer look at the auditions, where I'll grade them and let you know the judges' results.
Gabby Barrett, 17, Pittsburgh, PA. There's already one Carrie Underwood. And I'm glad the judges pointed that out to her. She was simply trying to sound like a country singer and it sounded way off. She did sing something else, but it didn't impress me. She did get her pass to Hollywood, but I'd give the audition a C.
Caitlin Lucia, 22, Orange County, CA. Gimmick. As I've said before, I don't listen to or grade these gimmicky singers. Next. She's off to Hollywood.
Drake Milligan, 19, Ft. Worth, Texas. A former child Elvis impersonator. Wow. I'm glad he moved past that because he's actually really good at singing country music. He has a rich, deep voice. He could definitely be on country radio today. And I'm not a country person, but that was an A+ vocal even thought the audition was a bit boring. He got his ticket to Hollywood Week.
Mylon Shamble, 24, Bradenton, FL. Ugh. Another fake, unnatural voice. And she has a great voice, so why does she have to that fake tone? I hate that fake tone. She gets her pass to Hollywood.
Lee Vasi, 20, Fayetteville, NC. What a great audition. Her little duet with Lionel Richie was the best moment so far. She's a beautiful woman and she has a great voice. I loved that airiness she gave us. She's got so much star power… RECORD SCRATCH. Wow, what happened to her? She was doing so well and then crashed a burned. That was so bizarre. That went from an A to a C. The judges reluctantly give her a pass to Hollywood. And I'm glad they did. I think she's got something, but something just went wrong.
Michael Woodard, 20, Philiadelphia, PA. After a shaky and nervous start, Michael poured out his soul into the audition. He's got such an old-soul voice and I hope we get to hear a lot more from him. I give this an A+ and the judges gave him three yeses to Hollywood.
Brielle Rathbun, 18, Johnson City, TN. This wasn't a perfect vocal audition, but it was emotional and she has that very important quality to connect to the listener. I really liked this audition. It was unique without the gimmick. I give it an A. She gets her pass to Hollywood Week.
Carly Moffa, 25, Williamstown, NJ. Carly was bordering on unnatural and disconnected, but I think it was pretty solid. I'd give it a B- but feel like she has potential to be an A+ performer. She gets three yeses and is off to Hollywood.
Rose Lawson, 22, Harvey, IL. First of all, she's a great guitar player and then she pulls out that soft and sweet voice and I was a little surprised. She seems to have such an edge, but then turns out to be such a sweet vocalist. I liked it. I'd say it's a B+ overall. The judges tell her that she's not ready and that she needs to polish herself a bit and come back.
Samuel Swanson, 28, Pine Level, AL. This was a great audition. He has such a great falsetto and even though he was nervous, he was better than most of the night. I can only imagine what he'll be like when he shakes the nerves. That was an A audition. The judges give him three yeses and a golden ticket.
Jurnee, 18, Denver, Colorado. The audition was a bit low-energy and boring starting out, but she does have a great voice and I think she could definitely be a contender for the show. The judges liked the audition also and she gets an easy ticket to Hollywood. I give the audition a B+ but only because her energy was so low. She's an A+ vocalist, though.
Adam Sanders (Ada Vox), 24, San Antonio, TX. OK, so Ada needs to blend just a little, but she can sing. And she can sing better than season 12. She has an amazing range and she's got so much more confidence than she had last time around. We didn't get to hear much singing, but what we did hear was clearly an A performance. The judges send Ada off to Hollywood.
Tomorrow night it's off to Hollywood Week, but if you want to know if any of your favorites make it to the American Idol Top 14, we've got those spoilers for you already. Read at your own risk!